News
This is the latest update on


Andrew Hoggins
Apologies to all 1971 boys for not regularly updating this site since 2004 due to illness.
Mike Lewis
Mike Lewis has been in touch as follows:
Just found your web site, it is a great site and brings back lots of memories for me. I think I found myself in the 1972 picture, in the last one, on the far right (see attached) but I'm not 100% sure.
I also found myself in another picture, in the Gallery page, next to Mauro, who I was good friends with but lost contact of course.
I have a very bad memory for names and faces, so seeing these pictures brought a few of the brain cells back to work, but there are still a lot of people I don't remember. I don't go back to Aberdare anymore, as both parents have died and there is no incentive to go there anymore, but I think about the place with great fondness and I am sorry I missed the re-union a couple of years ago, it seems like you had a really good time.
I lived in Cwmbach, just down the road from Richard Coombes. I did Maths (does Geoff Abbott still teach there?). Now, I am living in Camberley in Surrey, married with 2 kids, and am an IT project manager for a bank in London.
His e-mail details have been added to e-mail addresses
Andrew Hoggins
Andrew had a heart attack in October 2004 and suffered a subarachnoid haemorrhage in June 2005.
Kevin Griffiths & Dorian Mansell
Both have been in contact. Their details have been added to e-mail addresses
Robert Phillips

This is desperately sad news to post. Regrettably, Rob took his own life on 25th December 2003.
Clearly unwell, for what reason he gave up his life we may never know.
He will be greatly missed by all of us from the 1971 intake.



Change of Address
Please note Gordon Evans and Raymond Davies' change of e-mail address. See e-mail addresses
Vivian Davies
He has left IIED taking up a new position with the Centre for
Economic Policy Research, as from 6 October 2003.
Clock Tower Appeal
Unfortunately the Appeal failed so it seems the Clock Tower is doomed
Change of Address
Please note Chris Phillips' change of e-mail address. See e-mail addresses
Tudor Walters
His e-mail details have been added to e-mail addresses
Noel Thomas


Noel Thomas, Headmaster during the 1971 Boys era, passed away on 10th January 2003.
Our sympathy is extended to his family and in particular his widow Celia.
Celia found him dead in his armchair. He had had a history of heart problems



December 2002
Andrew Hoggins appeared on BBC's "Test the Nation" over the Chrismas period as part of the Rugby Team. For full details click on Test the Nation




August 2002
29/08/02
Les Cousins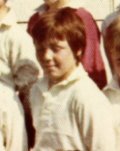 He has been in touch and says:
After looking at the 1972 school photo I think I am next to Jefferey Cleaton on the right. I have also found my self in the 1975 school photo rugby standing next to Andrew Hoggins. It's good to see the old school photos, I'm sure my dad still has most of our School photos. I'll have to get in touch with him and see what he can dig out. Being one of three brothers at the school, I'm sure he still has them. I was back in the old country for the 1999 World Cup, travelled the four home nations and got to see plenty of the matches. I am currently living in Sydney Australia and we are waiting for next year's World Cup. I will keep looking at the web site for updates and hopefully send in some photos
July 2002
06/07/02
Kevin Jones
Kevin has been in touch and his details added to the e-mail addresses - Married and living in Plymouth. Warrant Officer in the Royal Navy - been everywhere! (nearly)
05/07/02
Kevin Gandy
Kevin Gandy has been in touch and his details added to the e-mail addresses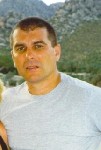 He says "I've looked at the year website and the reunion photograph and some of our year mates have aged quite considerably. I look like a spring chicken in comparison!!! To prove to you what I mean, here's a picture of me. I am very impressed with the work you have put in to develop the site and cement old ties. The only person to blame for not finding out details of the 2001 re-union is myself. In fairness to Craig, he told me that one was planned but I forgot all about it. I am a Sergeant in the Dyfed Powys Police Force working in Burry Port. I live in Swansea with my wife and 2 children. I pop up to Aberdare once in a while to visit my parents in Cwmbach. I will regularly visit the web site and I would be delighted to attend any further reunion".
19/05/02
Congratulations
I am writing with thanks for the brilliant web page. My husband is in the 1978 photo, he has had great pleasure in reminiscing over the old photo. The site is excellent, the mind boggles when thinking of the time and effort that has gone in to creating such a master piece of history.
He now hopes someone will do the same for his year 1974. Many Thanks Again.
Sue James
05/3/02
Robert Phillips (Flippers)
Rob has been in touch and his details have been added to the e-mail addresses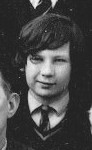 He says "Just a short message to tell you what I've been up to during the past 25+years or so. Well after leaving I spent a stint at Fine Fare as a trainee manager, and after no success what so ever decided to go to university at Swansea. Gained BA in english and graphic design, did a bit of teaching. Now currently doing BA in Animation, although taking year sabbatical owing to my daughter's death earlier last year. Now singing and playing with the Wandering Winberries, by the way we have a gig in the White Lion on April 17th, get all the lads to be there. Was with Huw Chidgey on our debut gig last month, hopefully he and his mate Nick will be with us again on that date. Chidge is brilliant you just have to catch him live. The Cynon Valley Folk Festival is coming up in September it would be a great place to get together (Beer tent Imminent)
Catch you again
Flippers
Rob Phillips(1L)"
24/2/02
David John



David has been in touch and his details have been added to the e-mail addresses
He says: " I am in fact happy and healthy and live in London with my partner of twelve years. I am a bookseller for a small but well regarded independent bookshop (lots of authors pop in that sort of thing, reading is my passion.)"



16/2/02
The Boys of 1964
Check out this web site at www.stevehammonds.net/aberdare which covers the years 1957 to 1964.
Richard Thomas
He has sent this in:
Richard Thomas (Tommy) Form 1S in 1970, same class as Steve (Ted) Meredith
Phillip Thomas (Wilt), Nicholas Bowen, Martin Griffiths, Wattsy etc. I was
at last year's reunion of the class of 1970 in the Mount Pleasant. When's
the next one? Please add my name to the list of contacts. I now work for
the National Assembly in Cardiff for my sins.
His details have been added to the e-mail addresses
12/2/02
May 2002 Re-Union
Alas, there was insufficient response to the proposed re-union despite the initial expressed interest and plans had to be abandoned for a fully fledged re-union in 2002
Friends ReUnited
This is a Web Site worth looking at as there are a good number of people listed under ABGS. This is the link www.friendsreunited.co.uk
1/12/01
Colin Boaler
He has been in contact after seeing the Web Site.



His details have been added to the e-mail addresses
21/10/01
Gadlys Clock Tower
An anonymous past Student has donated £10,000 to the Fund
26/9/01
More Re-union Pictures
These were taken by Huw Morris
Huw's Pictures
19/8/01
Gadlys Clock Tower
A letter has been received a letter from Jennie Williams the Secretary at Aberdare Boys' Comprehensive regarding the above.
The Old Boys' Grammar School Building was demolished earlier this year to make way for a housing development. The only part of the building that survives is the clock tower and canteen.
The above is an appeal fund to purchase and restore the remaining building as an IT and Life Long Learning Facility.
Many of us will wish to support this initiative. I would like to send a global cheque on behalf of the 1971 Boys & will be happy to co-ordinate our contributions. Please make your cheques payable to 1971 Boys and send them to me.
I will keep you informed as to developments.
Andrew Hoggins
Huw Oliver
Huw has been in contact. His details have been added to the e-mail addresses
9/06/01
New Rugby Picture Unearthed
Chris Phillips has sent this one in - See Rugby Picture
3/06/01
Keith James, Chris Phillips & Jeff Cleaton
Their e-mail addresses have been added - see e-mail addresses
14/05/01
Group Photograph
Click on the Picture below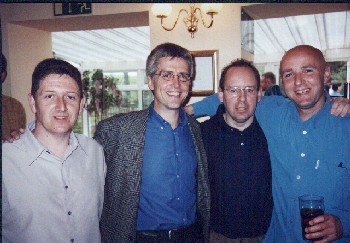 12/05/01
Tom Evans
This is the text of the letter received from Tom Evans yesterday:
"May I thank you, and through you, the rest of the Class of '71 for a wonderful time on Saturday. Truly everything went splendidly.
At first I had some difficulty in equating the gathering of respectable looking gentlemen, approaching middle age, with the wide-eyed, fresh faced, freshly laundered boys of 30 years ago or even with the macho sophistication of the 6th form of '78. However, as the day progressed, names began to fit faces and all was well.
It was a privilege to have been invited to the function and a great joy to be there. I'm sure I speak for the rest of the staff.
Thank you again
P.S. Apologies for not conforming to the "dress casual" instructions on the invitation. I took the opportunity of giving my only suit an airing."
Howard Jones
Sorry I missed re-union. I've just come back from close to a month in South Africa. I knew it was just after I came back but didn't realise it was so soon after. I was speaking to Richard Coombes the beginning of the week to remind him and he said it had already happened. Never mind maybe in another 20 years or so !!!
07/05/01
The 2001 Re-Union
To view all the photographs see Pictures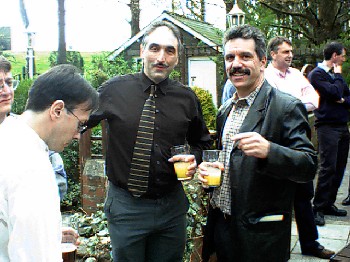 Click here to see the final Guest List
News Archive
Click on News Archive to see the messages posted leading up to the 2001 Re-union held in May 2001